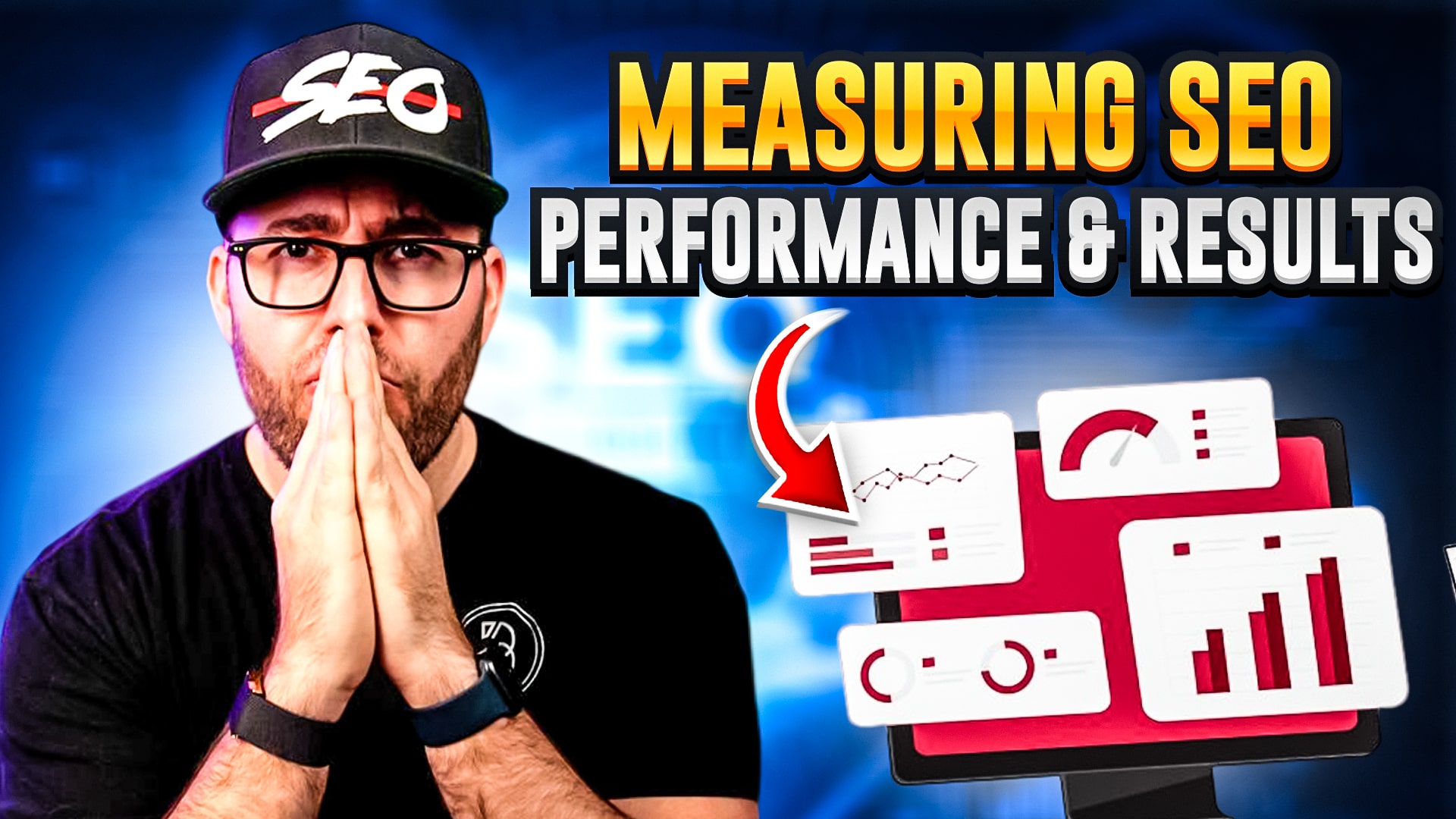 If you want to gauge the success of your SEO tactics, the two primary ways to go about it are: by evaluating the revenue they bring in for your business and by examining the amount of organic traffic they drive. In this blog post, we'll delve into the details of the most important metrics so you know how to make the most of your SEO strategy.
How to Measure SEO Success and Track Results
Unlocking the potential of your SEO strategies can be a game-changer for your business, and it all starts with analyzing key metrics.
Organic traffic, keyword positions, and organic conversions are the building blocks for understanding the effectiveness of your efforts and discovering new areas for growth.
In this section, we'll take a closer look at each of these metrics.
1. Organic Traffic
Organic traffic is an essential component of any successful SEO strategy and, thus, of brand building. It encompasses all non-paid clicks that originate from search engines and is usually indicative of the effectiveness of your SEO efforts.
However, not all spikes in organic traffic turn into higher sales unless you monetize your site traffic with ads.
To get an accurate picture of your organic traffic trends over time, the report named "Search results" in Google Search Console (GSC) is your go-to tool. Established brands should apply a query filter that excludes branded traffic to obtain a more precise view of their SEO performance.
For effective progress tracking, you need to compare results over time, as this prevents seasonal fluctuations from affecting the data. Google Search Console (GSC) simplifies this with a "Compare" tab in the "Date settings," enabling a year-over-year comparison for the analyzed time period.
What's more, it's important to note that Google Search Console (GSC) only stores historical data for 16 months. This shouldn't be a deterrent, however, as this length of time provides sufficient data to compare and track your current marketing performance.
2. Keyword Positions
So-called keyword positions play a pivotal role in determining a website's organic ranking on search engines for specific keywords.
While tracking organic traffic trends in Google Search Console (GSC) is important, analyzing your website's specific keyword rankings offers a more comprehensive view of your traffic's worth and relevance.
It's crucial to prioritize high rankings for keywords that are most relevant to your business or product. Achieving a high ranking for keywords that closely align with your business can create a strong association in the visitor's mind, leading to increased conversions.
For example, for the Mexican grill restaurant Chipotle, ranking high for the keyword "Mexican food" holds more significance than all other keywords combined.
To keep track of your keyword positions, it's best to use a rank-tracking tool like Semrush.
By setting a project up specifically for your page and inputting keywords, you can regularly obtain email alerts or periodically check the reports of the rank tracker to monitor your progress.
3. Organic Conversions
Visitors who find your website through search engines take certain actions, such as making a purchase, subscribing, or signing up for a service.
These actions are known as organic conversions and are critical for measuring the effectiveness of SEO efforts in generating revenue, which is the most important metric for stakeholders, clients, or bosses.
It may seem challenging at first, but it's actually fairly easy to set up conversion tracking in Google Analytics 4 (GA4), and no coding knowledge is required.
Yet, to get the most out of this feature, it's crucial to track the correct conversions.
For e-commerce stores, tracking their conversion numbers, value, and average order value is essential and requires a specific form of e-commerce tracking.
Subscription-based software providers should track trial sign-ups, leads, and paid and new subscription tiers to get the best results.
Once you've collected the data, head to Reports > Engagement > Conversions in Google Analytics 4 (GA4) and filter the organic traffic sessions by using the button that reads "Edit comparisons."
Conversion reporting accuracy and attribution nuances are crucial to understanding the success of SEO efforts. For the most precise data, follow these guidelines:
Use Google Analytics 4 (GA4), which provides enhanced tracking capabilities and data analysis tools.
Set the following as default: Admin > Attribution settings > Reporting attribution model section.
Ensure you have several hundred conversions each month to provide Google with sufficient data to optimize its performance.
If you're not getting a significant number of conversions yet, don't worry. You can still gain insights into how organic search impacts your customer journeys by checking assisted conversions through models with different attributions.
To do this, head to Advertising, then Attribution, and Conversion paths, then choose a conversion event to assess and take a look at the organic search impact.
In the field of SEO, much of the work cannot be directly linked to improvements in performance unless the technical issues are so significant that they impede the desired results.
For a page to have any chance of ranking, it must be indexable and crawlable. While other activities are important, they pale in comparison to links and content. Nevertheless, you can use three approaches to measure your technical SEO efforts.
1. Page Indexing Errors in Google Search Console
Technical SEO errors are any issues that prevent search engines from indexing your website pages unintentionally. Google may refuse to index or deindex your pages for various reasons, so it's crucial to minimize such errors.
You can identify these errors in your Google Search Console (GSC) account by checking the Pages report (which is part of the Indexing tab). Ensure you change the view to "All submitted pages" to display errors only for submitted pages in sitemaps.
It's better to have a smaller number of non-indexed pages since sitemaps should only include URLs that you want Google to crawl and index.
Scroll down on the report to check why your pages aren't indexed. When you click on those reasons, you'll see all the affected URLs and instructions for fixing them.
2. Google Page Speed
Page speed, which has been a ranking factor for Google since 2010, refers to the time it takes for a webpage to load after it has been requested by a browser.
It impacts user experience, analytics, and SEO, and increasing it has been shown to lead to more organic traffic, click-to-visit ratios on ads, and visitors.
There is no official threshold for page speed, but a common recommendation is that a site should load in less than three seconds.
You can choose from a number of tools to measure your page speed, including TestMySite, Lighthouse, PageSpeed Insights, and Chrome Dev Tools. These tools use both theoretical speed data and real field data from users in their evaluations.
To estimate the impact of changes to a webpage's speed, you can make a static copy of the page and test it before and after changes.
Ultimately, as a website owner, you should strive to make your site as fast as possible for users and focus on the metrics that reflect how they experience page loading speed and interactivity.
3. Site Health
Third-party SEO tools like Semrush offer a Health Score metric that gives you an idea of how many internal URLs on your site are affected by technical SEO issues.
This metric is a great indicator of your overall technical SEO performance, and you can access it for free through the site. The Health Score updates every time the Semrush bot crawls your site, but remember that it doesn't reflect the importance of each error on your website.
So, while a 404 error may be bad for both search engines and visitors, you need to consider the particular issues behind your Health Score. This will allow you to fully understand the impact of each error.
If you want to learn how to measure SEO results, keep in mind that tracking and analyzing SEO metrics is equally as important as understanding that changes won't happen overnight.
In other words, avoid obsessively refreshing your keyword rankings after publishing a new piece of content, as it may take three to six months to see results.
Once you get the hang of measuring your SEO, you can start creating customized reports tailored to your company's needs, and soon you'll know how to identify areas for improvement and optimize your strategies for success.